As an UNLIMITED PRO TRADER you have access to everything and have the greatest profit potential
 Membership dues are $999 month payable quarterly
For members with trading accounts in excess of 50k
THE TRADE ROOM EXPERIENCE
Here is where the magic happens and you have the opportunity to watch LIVE trading action and can mirror trade. In addition we have SNAP trades. These are last minute trading opportunities (usually at least one per trading session) where we call the direction and you watch our pro-traders enter and exit and  The idea of the trade-room is it becomes a living laboratory where you can see all the trading nuances, see how we mitigate loser trades and run the winners. The most profit possible happens here.
You will be invited to attend our next scheduled 3-day boot-camp to get highly personalized training in the StockJumpers Strategy. These bootcamps offered every 90 days or so give members training in the unique aspects of trading "jumpers" in the aftermarket. You'll learn the nuances of trading earnings reporting stocks. The key to the success of any trader is how they mitigate losses and run the winners. We teach you every possible trade scenario and install the "trader's mindset" to erase the fear and greed reflex and where you learn to treat trading as a business. (The boot-camp training is a mix of recorded videos and online webinars and is held on quarterly basis. As an unlimited member you are entitled to attend the next scheduled event as part of your enrollment. You will be notified of the schedule and you must opt-in at least 10 days prior to be included..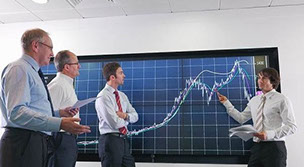 You'll be assigned a StockJumpers strategy coach who will walk you thru the set-ups and make certain you have a complete understanding of the strategy in place to meet your trading objectives.  This is limited to the StockJumpers strategy only and not designed to teach you basic trading skills which you must possess before you enroll at this membership level.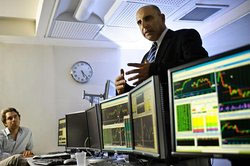 And of course you get everything in the Investors Club and PRO-TRADER Package too.