What a week: Fossil did 97% and yesterdays TRIP Jumped up 22.5%. Today we Jump LogMeIn. Bring On The Soup...
Our TRIP jump pulled a 22.5% Jump Zone last night. Now on to today's next one. And with the Dow up 250 points, lets dial in the magic here.
Up to bat is LogMeIn which rallied yesterday in anticipation of a positive earnings report today. at market close.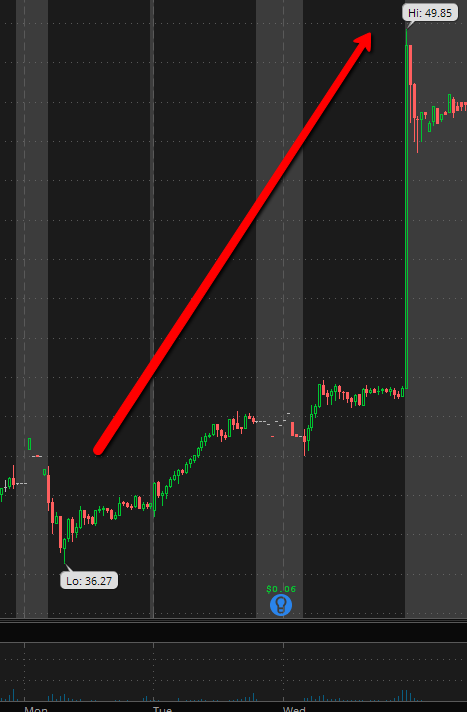 LogMeIn's fourth-quarter profit is expected to grow 89% to $1.16 a share, with revenue rising 215% to $278 million. LogMeIn completed a reverse merger with the GoToMeeting business of Citrix (CTXS) on Feb. 1, 2017. With the anniversary of the reverse merger passing, analysts are focused on organic guidance for 2018 as well as what a recent acquisition means for revenue growth. Estimates include financials from both LogMeIn and Citrix. 
What do the Analysts Think Of Today's Move?
"With the company both announcing its dividend increase and Jive acquisition ahead of (the) earnings call, it is our view that management wants the earnings call to stand on its own, which suggests a strong quarter in our minds where the company exceeds estimates and likely slightly raises guidance range," Alex Zukin, a Piper Jaffray analyst, said in a report to clients.
LogMeIn says the Jive acquisition will give it a boost in the unified communications-as-a-service market.
LogMein, Inc. (LOGM) will be posting its FQ4-17 quarterly earnings results today at close. [LOGM] is expected to post earnings of $1.16 per share on revenue of $277.55 Million.  In the last quarter, the company reported $1.16 earnings per share BEATING the analysts' consensus estimate of $1.10 The stock is currently trading at $132.30 per share.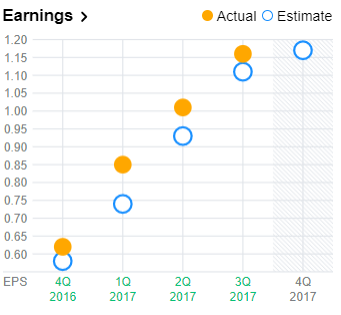 Here is a quick look at their 12 month chart which is trading this morning at 40/share
Here is how we are trading this Jumper today…