GoDaddy [GDDY], FSLR and HPQ to Jump Today
So many opportunities for Jump Zone profits today. The schedule was for GoDaddy – as we have that one dialed in – BUT Hewlett Packard may have some interesting moves as well and a huge potential Jump Zone with First Solar [FSLR]. We will have these ready to trade in the Trade Room today at 3:30pm Eastern.

Up first though is GoDaddy, which is a new jumper for us. Here are some of the details..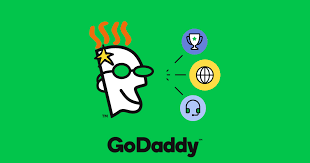 GoDaddy Inc. GDDY rallied to a new 52-week high of $56.86, eventually closing a tad lower at $56.24 on Feb 20. The stock has soared 53.0% over a year. An expanding product portfolio along with a huge customer base may help the stock jump even more in 2018.
Can it Sustain & What do the Analysts Think Of Today's Release?
This is from Zacks – "Last quarter, the company delivered in-line results, with an average four-quarter positive surprise of 120.8%.
The company's shares have gained only 52% in the past 12 months, outperforming the industry's growth of 60.7%.
Let's see how things are shaping up for this announcement.
GoDaddy generates revenues from three segments — Domain, Hosting and Presence, and Business Applications. All the segments are expected to do well in the fourth quarter, driven by increasing investments in products, technology platform and strong customer growth. Also, the company is expanding internationally by investing in technology, marketing programs and customer service teams. Growing international presence and the shift toward dynamic online presence for small business is likely to play an important role in the upcoming quarter.

In the third quarter, Business Applications revenues were $84.8 million, increasing 6.5% sequentially and 38.1% year over year. The Zacks Consensus Estimate for the quarter under review is pegged at $89.0 million.Also, Domain revenues increased 3.1% sequentially and 14.8% year over year in the third quarter. The Zacks Consensus Estimate for Domain revenues is pegged at $278.0 million.
GoDaddy, Inc. (GDDY) will be posting its FQ4-17 quarterly earnings results today at close. [GDDY] is expected to post earnings of $0.09 per share on revenue of $593 Million.  In the last quarter, the company reported $0.04 earnings per share MISSING the analysts' consensus estimate of $0.08
The stock popped up and today is trading at 56.86/share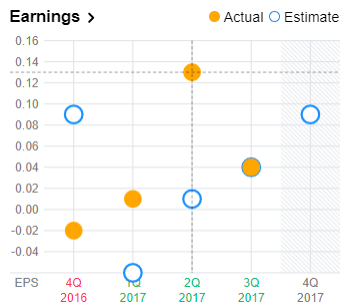 Here is a quick look at their 12 month chart which is trading this morning at 56/share
Don't forget to get into the Trade Room and trade the FSLR – it will kick some serious solar butt today..