Strange Things are happening today with Netflix
NetFlix is releasing and woah… expectations are high, the price is high, and this company is soaring as it takes on Hollywood spending 8 Billion on content alone this year. Yes that's 8-BILLION with a capital "B".
Today they release their quarterly report and with the USA becoming saturated…its all about international growth.
The stock has had quite a run in 2018, starting the year at $196.10 and closing at $311.65 on Friday. As U.S. subscriber growth has slowed, analysts have increasingly focused on international subscriber growth. Historically, Netflix's first quarter has been a slower one for subscriber additions, although management's forecast for Q1 2018 would be higher than the first three quarters of 2017, only falling short of Q4 2017's numbers.
In Q4 2017, net subscriber additions in the U.S. increased by 1.98 million and 6.36 million internationally, totaling 8.3 million. For Q1 2018, Netflix management is forecasting 6.35 million net subscriber additions, 1.45 million from the U.S. and 4.9 million internationally.
Netflix management views its original content as one of the main drivers of subscriber growth. As international subscriber growth has picked up, the company has increasingly produced original series for specific international markets and said it'll expand this initiative by producing more than 30 international original series this year. For all of 2018, Netflix said it plans to spend $7.5 billion to $8 billion on content. It  has also said it is planning on upping its marketing spend to roughly $2 billion in 2018.
What does our magic 8-ball say… BUY or SELL?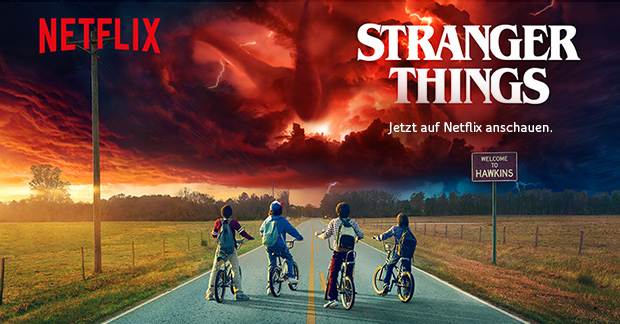 Netflix investing $8 Billion in content this year.
This is an amazing company with a full on TV and movie projects scheduled way into the future. Who would have thought they would become a big studio producing such series hits like "Stranger Things" that crushed the Emmy's .
Netflix, Inc. (NFLX) will be posting its FQ1-18 quarterly earnings results today at close. [NFLX] is expected to post earnings of $.63  per share on revenue of $3689 Million.  In the last quarter, the company reported $.41 earnings per share MEETING the analysts' consensus estimate of $.41  The stock is currently trading at $311.65 per share.
Last 3 Quarters – "Jump Zone" Move:  13.23%,  -2.42%,  14.4%

Consensus Estimates: ($.64 whisper) ($.65 estimize) ($.63 wall street)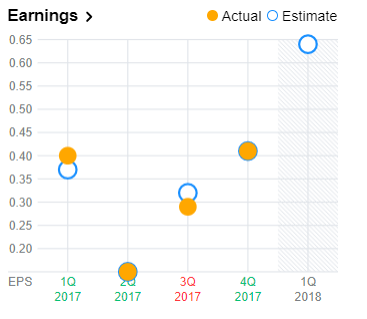 Grab your popcorn and meet me in the trade-room. I promise today's jumper will be more fun than the next episode of House of Cards. See you there.
Oh and if Netflix isn't enough money in your pocket we are trading Celanase [CE] today too for an extra 12%. Trade room only.