UPDATE: 4/13   OMG – we got one this week. ELP did (finally) report at 2:30 am (it was an ADR so they never follow the rules) and we nailed the direction. Not our best jump, but we made cool 6% off this dog. So we are off to next week.. where I promise a return of 30% potential or more. 
Nice to be back in the saddle. But remember the secret to making serious coin doing this, is the law of averages. Its a hit or miss business.. BUT if you treat it like a business, you will make a ton of money. If you treat it like gambling, you might as well just give all your money to charity right now. At least – you'll feel better. 
—————————–
What a week. The end of earnings season this quarter went out with a whimper not a bang.
Everything went wrong this week…but we still managed a profit (albiet a tiny one) 
Sometimes life just happens. We started out the week with WAGE, and they decided not to report. How come? Cause they fired their CEO, their numbers sucked and there are rumors of fraud. So they postponed and are going to do a Monday morning quarter back sneak. 
Our trade on Tuesday was to be HCSG (Healthcare Services Group) which we worked hard and published a very clean Jump Report on. They did not report either. 
Then yesterday's trade Bed Bath and Beyond did report – and they beat big time (exactly as we reported they would) but the stock dropped anyway. If you read our report and were in the trade room we suggested it would do that, and we were not going in until AFTER the drop. But it behaved badly this morning. – it kept going and going down… so no trade here. 
Which brings us to today and the oddest Jumper pick we have ever done.
Companhia Paranaense de Energia – COPEL (ELP)
Its an energy company with good jump zones in past quarters. They are scheduled to report today still after market today, but will they?  Its iffy. I would not bet on it.
We will be in the trade-room today at 3:30, but don't count on this one reporting. And its the bottom of the barrel anyway, as we close out earnings season this quarter. Like I said …"out with a whimper"
So wow. A "no-hitter" week. We made money on FAST which was a BMO in the trade room, for those members watching. 
But again life happens – while your making other plans (cue John Lennon).  It's part of the game.  Its your batting average that matters most because you will never hit home runs every day, and though this week was a total strike-out, next week won't be.
Here's the line-up…. 
Monday – NETFLIX
Teusday – ADTRAN
Wedneday – PIER 1 IMPORTS
Thursday – SKETCHERS
These are good for at least 30% profit… so we will certainly make up for our "no-hitter" week. But it is weird for sure.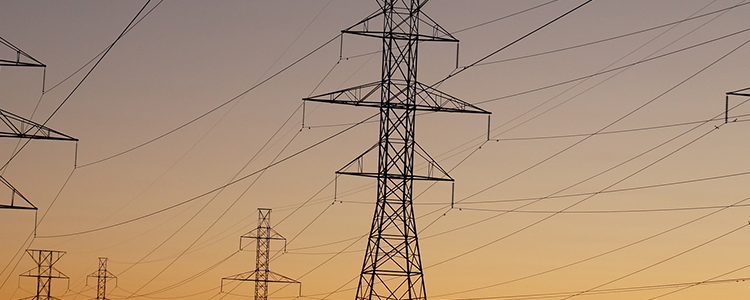 Companhia Paranaense de Energia – COPEL is a small-cap-stock with a market capitalization of USD $1.82 Billion. While investors primarily focus on the growth potential and competitive landscape of the small-cap companies, they end up ignoring a key aspect, which could be the biggest threat to its existence: its financial health. There are always disruptions which destabilize and many a times end an existing industry, and most small-cap companies are the first casualties when such a wave hits.
Companhia Paranaense de Energia (COPEL) (ELP) will be posting its FQ4-17 quarterly earnings results today at close. [ELP] is expected to post earnings of $.19 per share on revenue of $ N/A Million. In the last quarter, the company reported $.42 earnings per share ABOVE the analysts' consensus estimate of $.23  The stock is currently trading at $7.50 per share.
Last 3 Quarters – "Jump Zone" Move:  -6.84%,   6.31%,   5.45%

Consensus Estimates: ($ N/A whisper) ($ N/A estimize) ($ N/A wall street)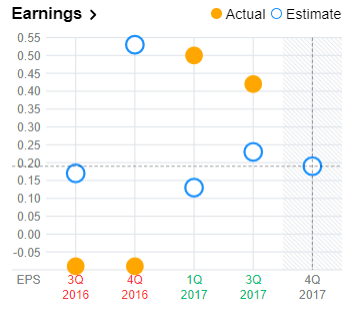 Well, lets get in some batting practice next week and knock a few outta the park, shall we?