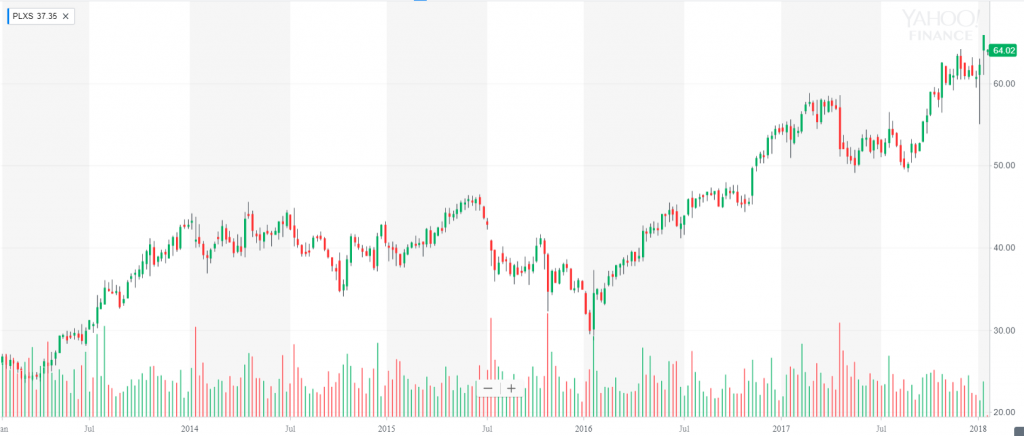 Hit a record high this week 66.78/share
Plexus Corp. (PLXS) will be posting its FQ1 2018 quarterly earnings results. (PLXS) is expected to post earnings of $.85 per share and revenue of 684 million for the quarter. In the last quarter, the company reported $.84 cents earnings per share BEATING the analysts' consensus estimate of $.82. Wall Street analysts have them doing .80 EPS today
Smell the plastic burning. Plexus a global leader in manufacturing, supply chain and aftermarket services releases today. Will it be a pop on more good numbers – or is this all just a but crazy now? 
This stock is hitting all time highs. The Trump equity train continues, with the dow at insane levels, so I guess as long as the results are there – the brick and mortar builders like PLXS will continue to soar – or will they?
StockJumpers members only really care about today's pop or drop and this one is entirely dependent on what they put forth in the next few hours. We have the JUMP on it… and all you have to do is download the report here..