The Costco of Latin America (PRICESMART) Announces Today... and we trading them - along with 'WD-40', to close the week with more coin.
PriceSmart (PSMT) owns and operates U.S.-style membership shopping warehouse clubs in Latin America Caribbean selling high quality merchandise at low prices to PriceSmart members. 
40 warehouse stores total in Panama, Trinidad, Guatemala the Dominican Republic, Honduras and Jamaica , and other hot places.  In February they announced net sales increased 6.6% and for the last six months they are up 5% to 1.56 Billion. the stock popped a bit yesterday in anticipation of today…. 
A good sign, but is it premature designed to make investors jump in?
Two weeks ago they bought Aeropost  Here is the press announcement
(SAN DIEGO, March 19, 2018 /PRNewswire/ — PriceSmart, Inc. (PSMT), the largest operator of membership warehouse clubs in Central America, the Caribbean, and Colombia, announced today that it has acquired Aeropost, Inc., an end-to-end cross-border package delivery service and online retailer headquartered in Miami, Florida.)
Maybe they want to knock off Amazon too? Lets drill down on the math shall we?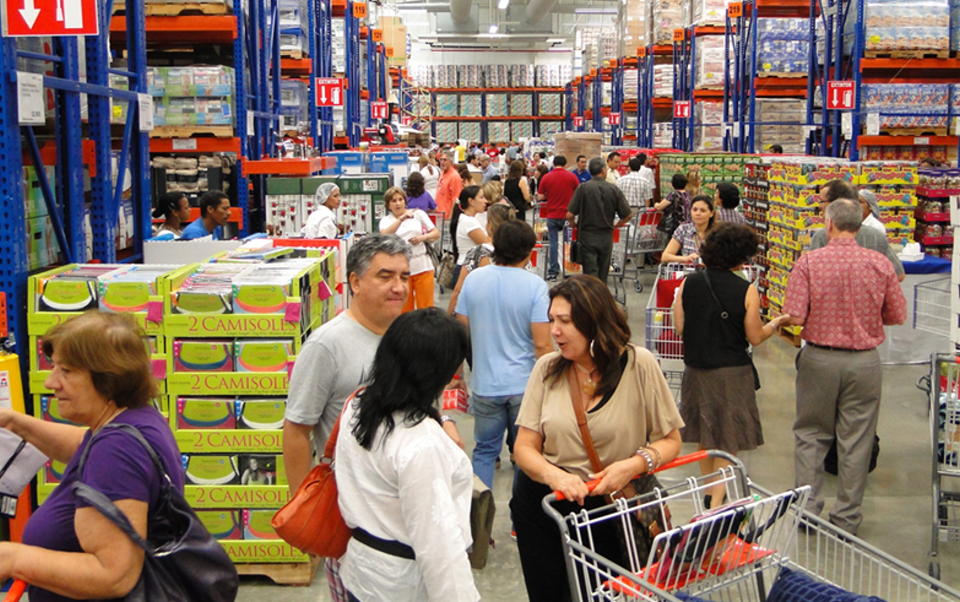 It looks and operates like a Costco, but the earnings releases are not nearly as robust as Costco…. but this quarter it may prove more exciting as we ride it today for a double digit gain. Last quarter they missed pretty big and the stock dropped 9% after market. Will this quarter be different with lower expectations?
PriceSmart, Inc. (PSMT) will be posting its FQ2-18 quarterly earnings results today at close. [PSMT] is expected to post earnings of $.97 per share on revenue of $820 Million. In the last quarter, the company reported $.74 earnings per share BELOW the analysts' consensus estimate of $.79  The stock is currently trading at $83.05 per share.
Last 3 Quarters – "Jump Zone" Move:  -8.7%,   -6.92%,   -11.36%
Consensus Estimates: ($ N/A whisper) ($.97 estimize) ($.97 wall street)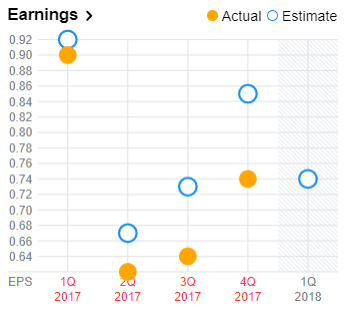 Also we are trading WD-40 in the trade room. We think they will have a double digit move that may be more substantial than PSMT though with much lower volume. Meet me in the trade room at 3:30 EST today for the trading party..