Today we trade GoPRO... which has lost a lot of market cap. Will today be a turnaround event with the launch of new low end products?
Before we drill down on the numbers… lets look at the results from last nights FIT trade. Another consumer product in trouble. Everyone had the stock rebounding…. we forecast a drop post release.
Below is this mornings FIT chart.  Another win for StockJumpers. Someone wrote me yesterday saying I brag to much about all our wins. MY response – we don't brag enough. Seriously who in the world has this track record. Now does that mean everyone makes money from these directional calls? Nope. It takes skill as a self-directed trader to execute the data… but what an edge.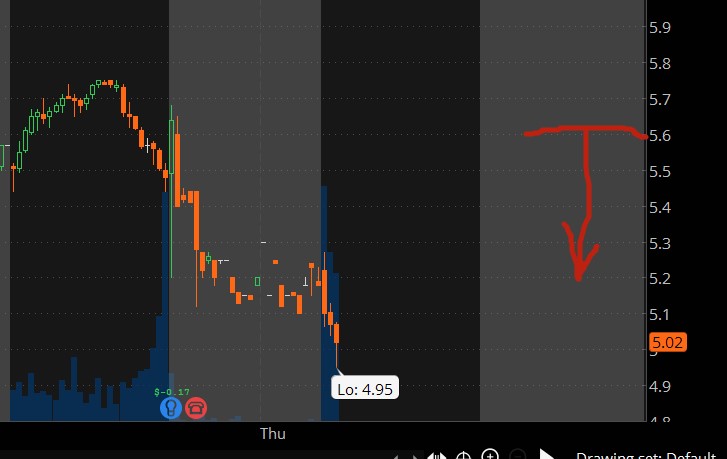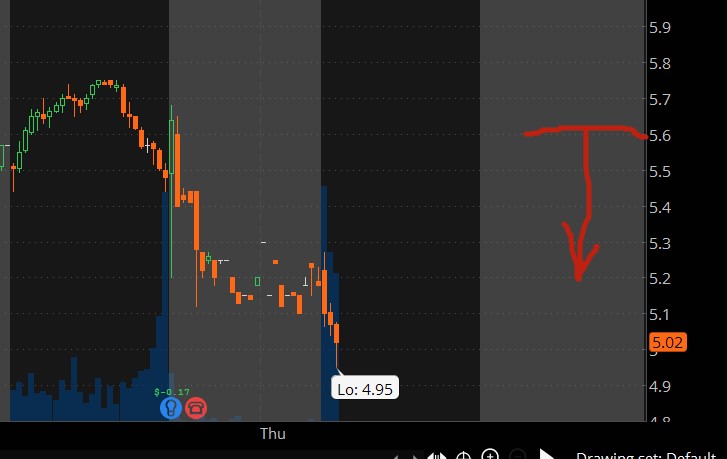 On to the next Jumper.  
We trade GoPRO every quarter for one reason. We can always count on them for volatility. And likely today will be no different. We want stocks with extreme moves because our predictive intelligence tech can grab the direction of the move. Its up to our members to leverage that knowledge into a successful trade. 
Here is the scuttlebutt from Zacks…on GoPRO today.
—————————–
The company has had a volatile earnings history in the trailing four quarters, having beaten estimates thrice and missing in the other. Last quarter, GoPro reported an adjusted loss of 30 cents per share, far worse than the Zacks Consensus Estimate of a loss of 10 cents.
Let's see how things are shaping up for this announcement.

Factors to Consider = GoPro's revenues have been highly volatile in the past three years, and have largely followed a downward trend, particularly in recent months. In the fourth-quarter 2017 results, the top line took a severe hit (down 38.1% year over year) due to sluggish demand for GoPro's Hero gadgets, and discounting of the Karma drones and Hero cameras during the holiday season. The company is anticipating revenues to contract further in the first half of 2018, as it clears inventory from sales channels.

Coming to the bottom line, GoPro has actually lost money in seven of the last 10 quarters. The company reported an adjusted net loss of 30 cents per share in fourth-quarter 2017, against earnings of 29 cents in the year-ago quarter. The bottom line also missed the Zacks Consensus Estimate of a loss of 10 cents.

The company also recently decided to abandon the drone business and slash 20% of its workforce after witnessing a sub-standard holiday quarter. The failure of this unit will likely have a depressing impact on GoPro's upcoming financials.
Further, GoPro slashed prices for the Hero 5 Black and Hero 5 Session cameras. It also cut the price of its latest camera, HERO 6 Black, to $399 from $499. The constrained demand and price cuts are likely to affect the top line and margins in the quarter to be reported.

GPRO is playing in a brutally competitive market, and has not been able to hold its own against camera makers, such as Nikon, Olympus, and Canon, as well as electronic players, including Samsung, Panasonic, and Sony. The company's market share has been persistently threatened by lower-cost alternatives from Sony, Xiaomi, Garmin and HTC. The result has been consistent — sharp revenue and earnings declines in the last couple of years — and this quarter is expected to fare no better.

Not surprisingly, the company's stock has had a dismal run — having depreciated 47.2% over the past six months — much worse than the industry's average decline of 2.8%.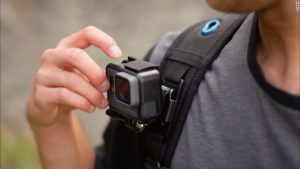 Despite multiple challenges, GoPro still holds about 80% of the action-camera market in the United States. In the fourth quarter, its unit sales grew 28%, and soared 96% year over year in China and Japan, respectively. 
GoPRO Inc. (GPRO) will be posting its FQ1-18 quarterly earnings results today at close. [GPRO] is expected to post earnings of $-.40 per share on revenue of 175.4 Million.   In the last quarter, the company reported $-.30 earnings per share MISSING the analysts' consensus estimate of $-.10
Last 3 Quarters:   "Jump Zone" Move:  -6.72%,  -15.65%,  25.60%
Consensus Estimates: ($NA whisper) ($-.39 estimize) ($-.40 wall street)
Are lowered expectations enough to make this pop?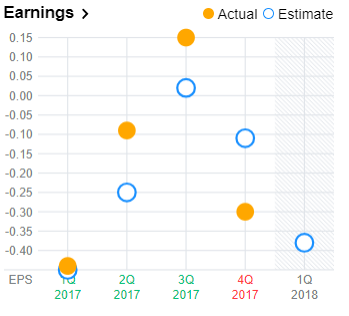 Let's GOPRO party this afternoon, and see if you can execute a trade from the StockJumpers data that puts serious money in your pocket.