We had a great week... next week will be even better trading these awesome "jumper" picks.
We had a great week. Our 4 main trades,  TVTY,  IRBT, AMD, EXPE produced "jump zone" profits of 35% net gain. The "snap trades" (trade room only) grabbed another 20%. How well did you do?

Next week we have some MAJOR jumpers on tap. I mean major like FIT and GPRO which in the past have jumped 20% or more each. We could see a 50% profit gain on the jump zone for next week.
Here is the full line up so far.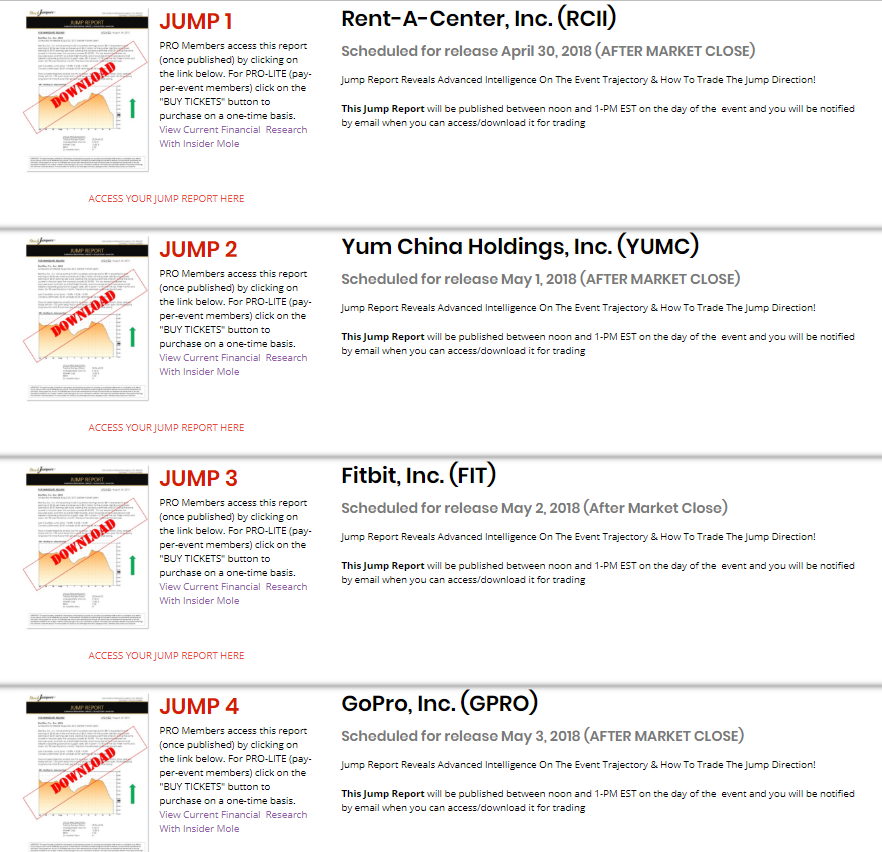 Volatility is back. The markets will be roller-coaster ride from now on.. and we see a major correction ahead, perhaps in the next few weeks as things heat up in North Korea. At StockJumpers we love it. We are never in the market long with our jumper trades. And our "personal hedge fund" investors club – its usually 2 weeks or less and recycling our capital. 
This is what a Stock Jumper is about. We are traders in the true sense of the word. Most folks are not, and its scares them… cause they want the world to be a "safe-zone". If that's you… you are wasting your time reading further. As for "safe" – good luck with that. The only safe is trusting yourself to make the right decisions. If you think the government will protect you in a time of crisis… I have a swamp to sell you.
See you on the next jump.