There is a time to buy and a time to sell. Rent-a-Center is being shopped. Time to sell.
The furniture and electronics rent-to-own company is being considered by buyout shop Vintage Capital Management LLC, along with other bidders that are reviewing Rent-A-Center. Such a sale could be announced in a month or two, according to sources familiar with the situation. The rent-to-own provider has received a number of bids to acquire the whole company, which is currently in active discussions with potential buyout candidates. Rent-A-Center said back in October that it had retained JPMordan Securities LLC and was rolling out a process to explore strategic alternatives.
This is the current RCII chart. If they beat today and announce a Buyer this will pop. It it trading now at 10.40/share – and could go to 12 if the news is good. .
We have the data on the jump trajectory. The only 8-ball here is if there is any dissappointment over the merger news. But they need to show good numbers too. Here is what we see them doing today and how we plan to trade it.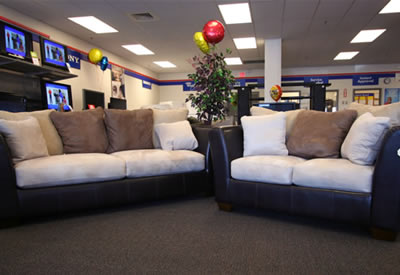 Rent-a-Center Inc. (RCII) will be posting its FQ1-18 quarterly earnings results today at close. [RCII] is expected to post earnings of $.08 per share on revenue of 700 Million.   In the last quarter, the company reported $-.41 earnings per share MISSING the analysts' consensus estimate of $-.07
Last 3 Quarters:   "Jump Zone" Move:  -10.41%,  13.7%,  -5.32%
Consensus Estimates: ($NA whisper) ($.03 estimize) ($.08 wall street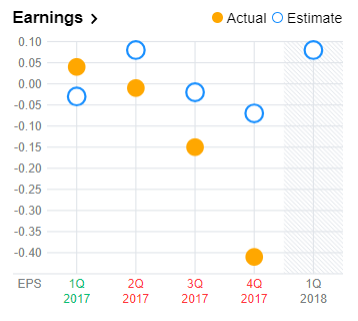 Expectations are high and the stock popped last week on the buy out rumors. Today will be a big news day for this jumper. Get in on the move.